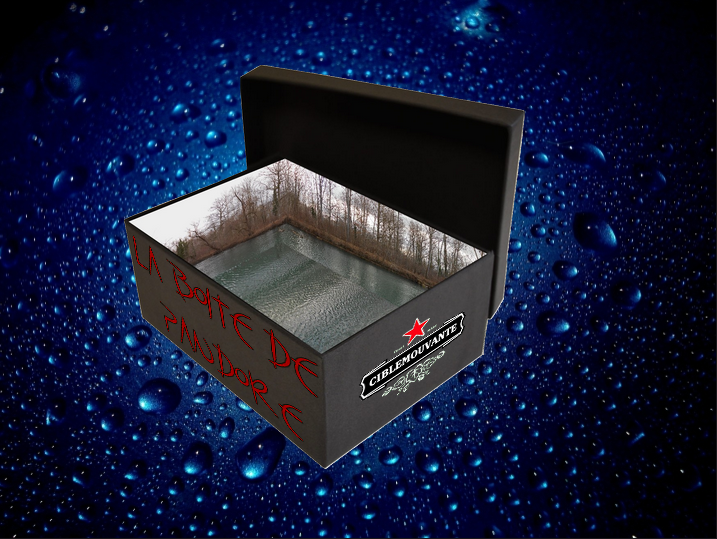 Salut à tous. Hi everybody.
Aujourd'hui on va laisser un peu de côté la technique et le matos pour rentrer dans quelque chose de plus spirituel. En gros après avoir lu ce post tu sauras définitivement si tu es gravement atteint et donc perdu pour le reste du monde ou si il y a encore de l'espoir.
Today we will leave a bit of the technique and the gear to go into something more spiritual. Basically after reading this post you will 
definitely know if you are seriously affected and therefore lost to the rest of the world or if there is still hope.
Tu as ouvert la boite de Pandore, maintenant faut assumer.
You opened the Pandora's box, now you have to assume.
Pour faire simple, on va passer en mode quiz. Dix questions et à la fin on fait le total.
To put it simply, we will go into quiz mode. Ten questions and at the end we make the total.
Question 1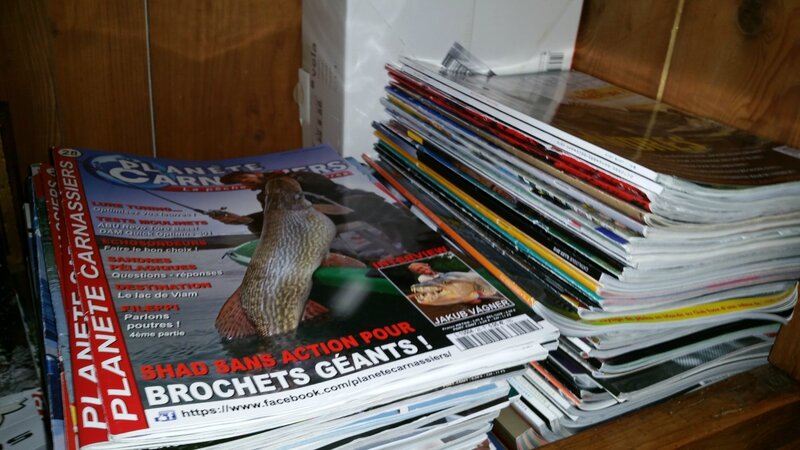 Après avoir lu vite fait bien fait le magasine de pêche que tu viens d'acheter?
After reading quickly done well done the fishing magazine you just bought?
£ Tu le files à tes potes.
£ You file it with your friends.
$ C'est poubelle.
$ It's garbage.
€ Tu stockes, dès fois que...
€ You store, as soon as ...
Question 2
Pour toi les dates a retenir sur une année c'est?
For you the dates to remember on a year it?
€ Toutes les dates de l'arrêté préfectoral et de l'avis annuel.
€ All dates of the prefectural order and the annual notice.
£ Le 1er Mai, jour d'ouverture.
£ May 1st, opening day.
$ Le 14 Février, jour de la St Valentin.
$ February 14, Valentine's Day.
Question 3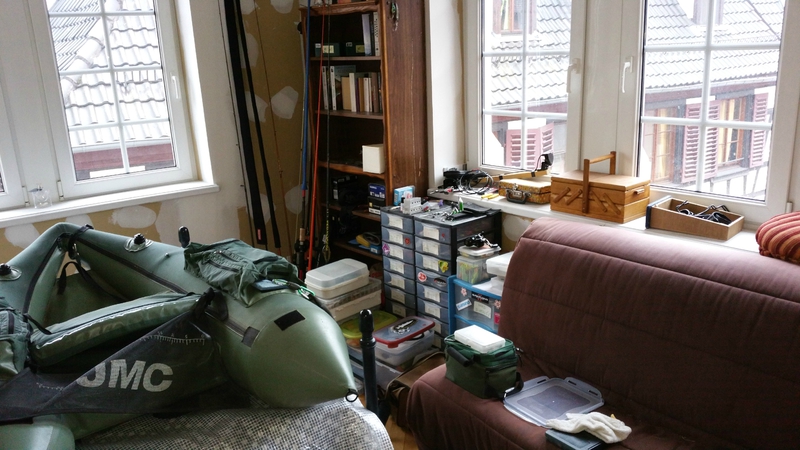 Pour ranger ton matos?
To store your gear?
$ C'est dans le garage.
$ It's in the garage.
€ Adieu la chambre d'ami, c'est devenu ton fief.
€ Farewell to the guest-room, it became your fief
£ Tu squattes un fond d'armoire, après d'âpres négociations.
£ You squat a bottom of cabinet, after hard negotiations.
Question 4
Quand il se met à flotter pendant deux jours, pour ta prochaine session?
When it starts to rain for two days, for your next session?
$ C'est mort, les fish voient que dalle dans cette purée.
$ It is dead, the fish see that slab in this 

m

ashed potatoes.
£ Tu trouves un plan B, le carreau sur l'eau crade c'est pas pour toi.
£ You find a plan B, the tile on the water dirty is not for you.
€ Tu checks cash Vigie Crue et même en rampant t'ira quand même.
€ You checks cash the web site "Vigie Crue" and even creeping you will go anyway.
Question 5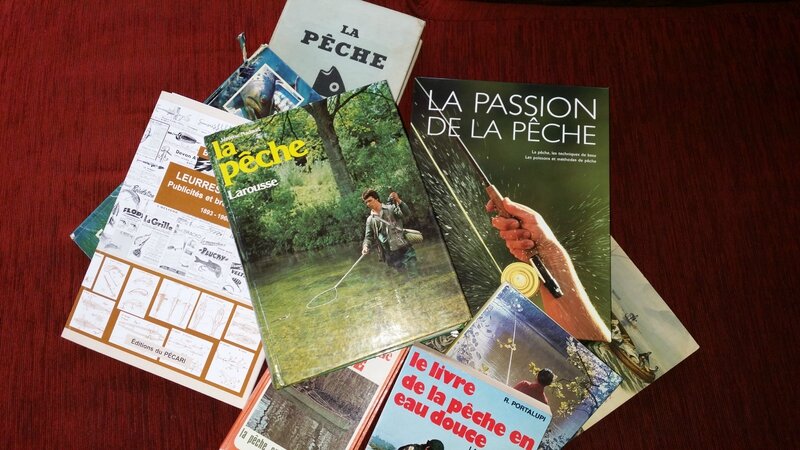 A Noël, pour toi les cadeaux c'est?
At Christmas, for you gifts it?
€ La carte cadeau Pecheur.com.
€ The gift card Pecheur.com
$ Tout sauf ce qui a un rapport avec la pêche.
$ Everything except what has to do with fishing.
£ Le traditionnel livre sur l'art de la pêche.
£ The traditional book on the art of fishing.
Question 6
Pour aller à la pêche?
To go fishing?
$ T'as des tenues spécifiques, chez nous on ne mélange pas les torchons et les serviettes.
$ You have specific outfits, we do not mix towels and towels.
€ Tu t'en bats les couilles, les fringues c'est pas éternelles, faut bien les usée pour en changer.
€ You go down the balls, the clothes is not eternal, must have used them to change.
£ T'as au moins déjà flingué un jean's ou une paire de pompe au bord de l'eau.
£ You've at least already gunned a pair of jeans or a pump at the edge of the water.
Question 7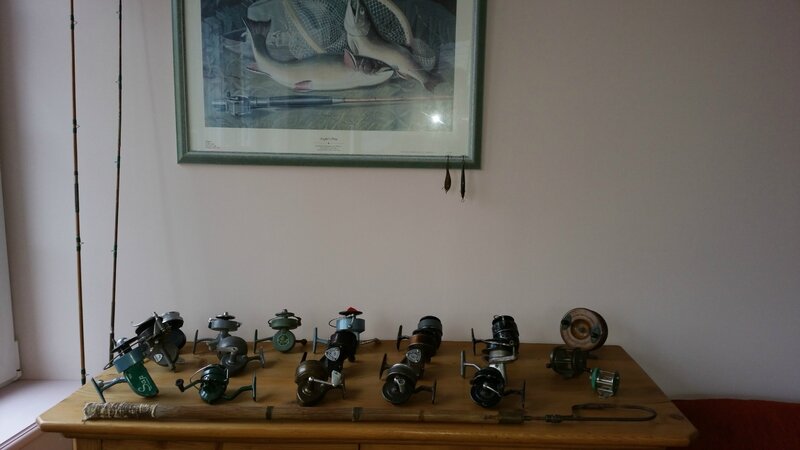 A la maison la déco intérieur c'est?
At home the interior decoration is?
€ Tu vis dans un musé de la pêche, vieux moulins et bambou refendu c'est ton quotidien.
€ You live in a fishing museum, old mills and split bamboo is your daily life.
£ T'as juste une ou deux photos qui traînent sur le buffet du salon.
£ You have just one or two pictures lying on the buffet in the living room.
$ La déco c'est madame, c'est elle qui choisit les bibelots.
$ The decoration is madame, it is she who chooses the trinkets.
Question 8
Les vacances pour toi c'est?
The holidays for you it?
£ Pas trop loin d'un spot, tu dégageras une ou deux journées pour y aller.
£ Not too far from a spot, you will release one or two days to go.
$ Bronzette, glandage en règle et apèro, c'est les vacances.
$ Tanning, farniented, and aperitif, it is the holiday.
€ Direction le trou du cul du monde au milieu des ours et des moustiques en mode spécimen hunter.
€ Head the asshole of the world amidst bears and mosquitoes in specimen hunter mode.
Question 9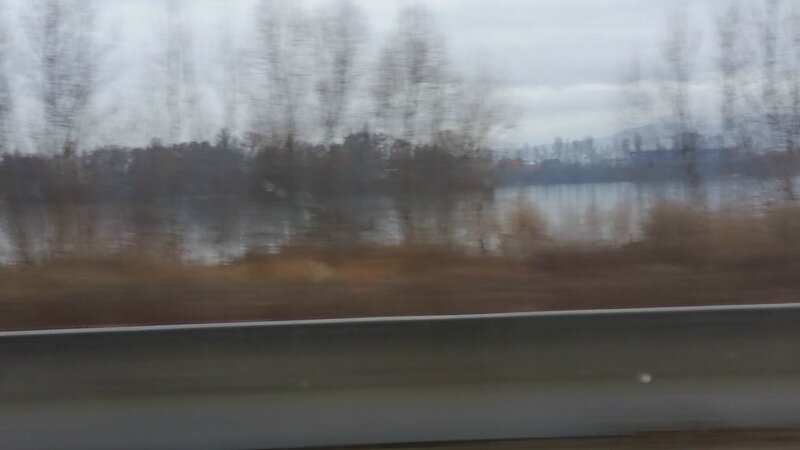 Sur la route, tu passes à côté d'un plan d'eau?
On the road, you pass by a lake?
€ Tu bloques tout, c'est un putain de spot de malade.
€ You block everything, it's a fucking sick spot.
£ Tu ralentis à peine, juste pour jeter un oeil.
£ You hardly slowed down, just to take a look.
$ Tu restes concentré sur la route, un accident est vite arrivé.
$ You remain focused on the road, an accident is quickly arrived.
Question 10
Arrivé fin Janvier?
Arriving late January?
$ Rien ne change, de toute façon il y a longtemps que tout est plié.
$ Nothing changes, anyway a long time ago everything is bent.
€ Tu te trouves un plan privé, c'est une question de vie ou de mort.
€ You have a private plan, it's a matter of life or death.
£ Tu entames ta déprime annuelle d'un mois et demi.
£ You enter your annual depression of a month and a half.
Voilà, c'est fait on va faire les totaux et passer aux résultats.
That's it, we're going to do the totals and move on to the results.
Si tu as un maximum de:
If you have a maximum of:
$ Tu n'as rien a craindre. Tu as ouvert la boite, mais tu la refermes quand tu veux, la pêche au leurre reste un loisir pour toi, le moindre bouleversement dans ta vie te ferra arrêter sans soucis.
$ You have nothing to fear. You opened the box, but you close it when you want, fishing lure is a leisure for you, the slightest upheaval 
in your life will make you stop without worries.
£ Ta passion à des limites, rien n'est perdu pour toi. Tu maîtrises encore le couvercle, tu peux encore t'en sortir, mais attention t'es à deux doigts de basculer du côté obscure.
£ Your passion to limits, nothing is lost for you. You still master the lid, you can still get out, but be careful you are two fingers to tilt 
on the dark side.
€ Bon, je suis désolé pour toi, mais là c'est mort. T'as lamentablement paumé le couvercle de la boite, tu es atteint d'une pathologie grave et insidieuse, ça va être très difficile de t'en sortir et il te faudra beaucoup de volonté.
€ Well, I'm sorry for you, but now it's dead. You have miserably lost the lid of the box, you are suffering from a serious and insidious pathology, it will be very difficult to get out of it and you will need a lot of will.
Je vous laisse imaginé dans quelle catégorie je me classe, pour écrir des trucs comme ça!
Mais je vous rassure je ne le vie pas trop mal.
I leave you imagined in which category I class, to write stuff like that!




But I reassure you I do not live too badly.
A++++ Ludo.
Pour être informé des derniers articles, inscrivez vous :