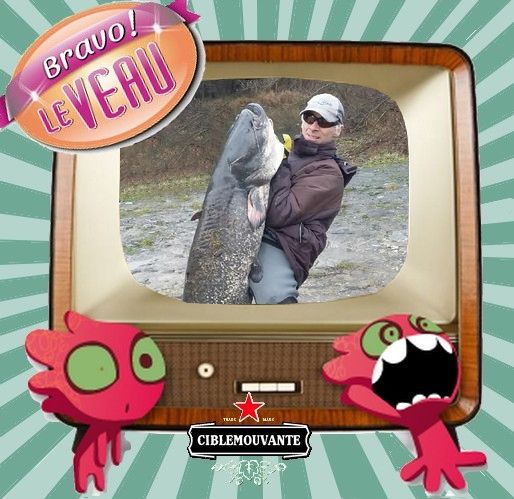 Salut à tous
Petit épisode rapide avant de passer à une nouvelle année avec ce énième silure.
Small quick episode before moving to a new year with this umpteenth 
catfish.
Comme les fois précédente, poisson localisé au sondeur, faut dire qu'ils étaient pas mal à squatter la bordure de fosse, difficile de passer à côté sur ce coup là!
As the previous times, fish located in the sonar, must say that they were 
pretty good at squatting the edge of the pit, difficult to miss this shot!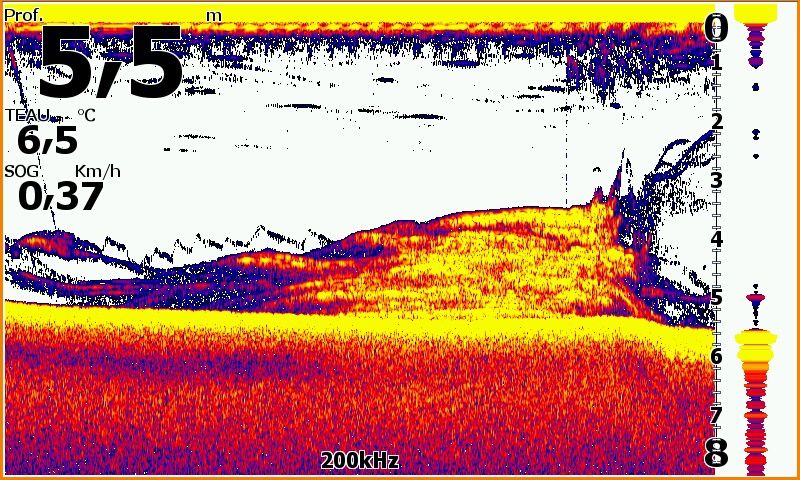 Sur la capture on a à peu près toute l'action en live, à gauche le leurre , un anguille Savagear 30cm sur 30gr de plomb, qui descend et qui arrive dans la meute, puis la touche, matérialisée par le petit trait en pointillé et le ferrage de brute suivi des premier coups de tête.
On the screnn shot we have almost all the action live, left the lure, a 
eel Savagear 30cm on 30gr of lead, which goes down and arrives in the 
pack, then the key, materialized by the small dashed line and the forging 
of brute followed of the first impulses.
Combat sans fin, ben avec ses 190, il était sûr de son coup le matou, mais c'était sans compter sur la réserve de la carrot.
Fighting endless, well with his 190, he was sure of the sudden the cat, 
but it was not counting on the reserve of the carrot.
Bien évidemment j'ai une fois de plus niqué mon blouson avec ce gros sac, putain que c'est dégueulasse et que ça pu!
Of course I once again nicked my jacket with this big bag, damn it is 
disgusting and it could!
J'ai aussi tenté de doubler la mise en retournant sur la zone. J'ai mis un peu de temps à les retrouver, faut dire qu'au ferrage j'ai tenté de sortir cash le fish du banc, en vain tu penses bien!
I also tried doubling the bet by returning to the zone. I took a little 
time to find them, I must say that shoeing I tried to cash out the fish 
from the bench, in vain you think!
Une fois tout le monde retrouvé, c'était comme dire, un peu plus calme, il aurait peu être fallu changer de leurre.
Once everyone was found, it was like saying, a little quieter, it might 
have been necessary to change luring.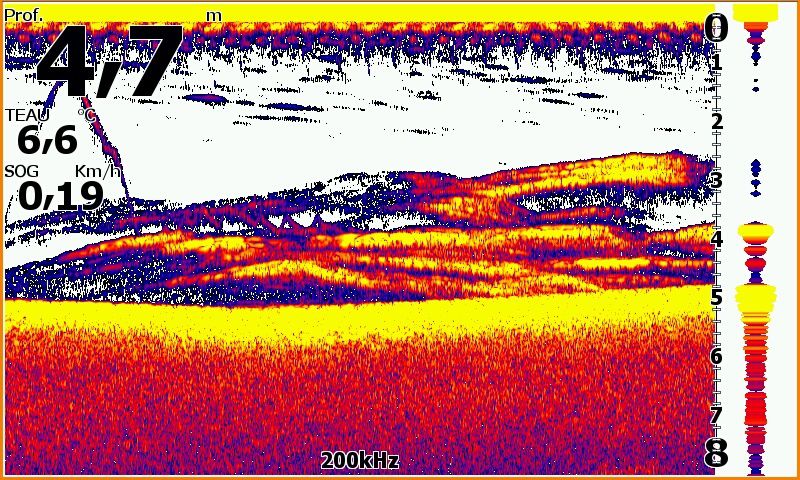 Merci au deux gars (désolé je ne connais pas vos prénom) pour le coup de main et les photos.
Thank you to the two guys (sorry I do not know your name) for the help and 
photos.
A+++ Ludo.
Pour être informé des derniers articles, inscrivez vous :