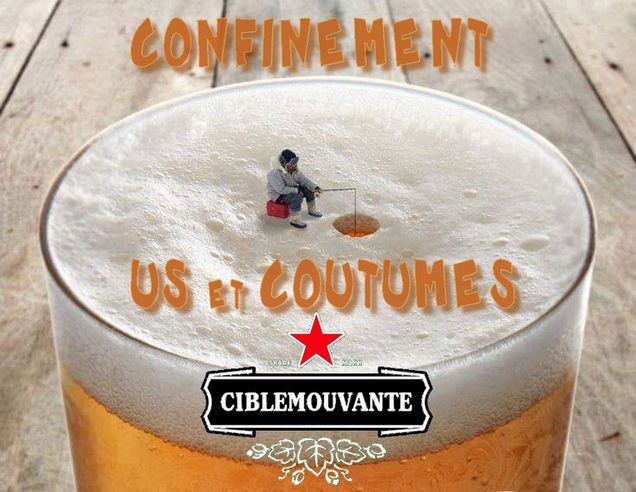 Salut à tous.
Hi all.
Bon les gars l'heure est grave, confinement oblige, on va essayer tous de s'en sortir la tête haute.
Well guys this is a serious time, confinement requires, we will all try to get out of it with our heads held high.
Y a pas moyen que l'alcool prenne le dessus, alors on va essayer tous ensemble de trouver des pistes pour prendre notre mal en patience et surtout ne pas tomber tarer entre quatre murs.
There is no way that alcohol will take over, so we will try all together to find ways to take our troubles patiently and especially not to fall apart between four walls.
Moi perso je suis comme vous je suis sur la tangente, au bord du gouffre, enfin bref au bout du rouleau.
Me personally I am like you I am on the tangent, on the edge of the abyss, finally brief at the end of the roll.
Le télé apèro ça va cinq minutes, mais bon sans le bol de cacahuète au cinq ADN ce n'est quand même plus pareil.
The TV aperitif is going for five minutes, but hey without the bowl of peanut with five DNA it is no longer the same.
Du coup j'ai un peu fouiné sur le web pour trouver des solutions, y a pas moyen que l'on se laisse aller, il y va de notre dignité.
Suddenly I searched the web a bit to find solutions, there is no way that we let go, it is our dignity.
Alors, petite parenthèse, je vais, aussi, me permettre de passer pour le rabat joie de service mais il ne faut pas faire n'importe quoi non plus, attention.
So, parenthesis, I will also allow myself to pass for the joy service flap but you shouldn't do anything either, be careful.
Exemples: Examples: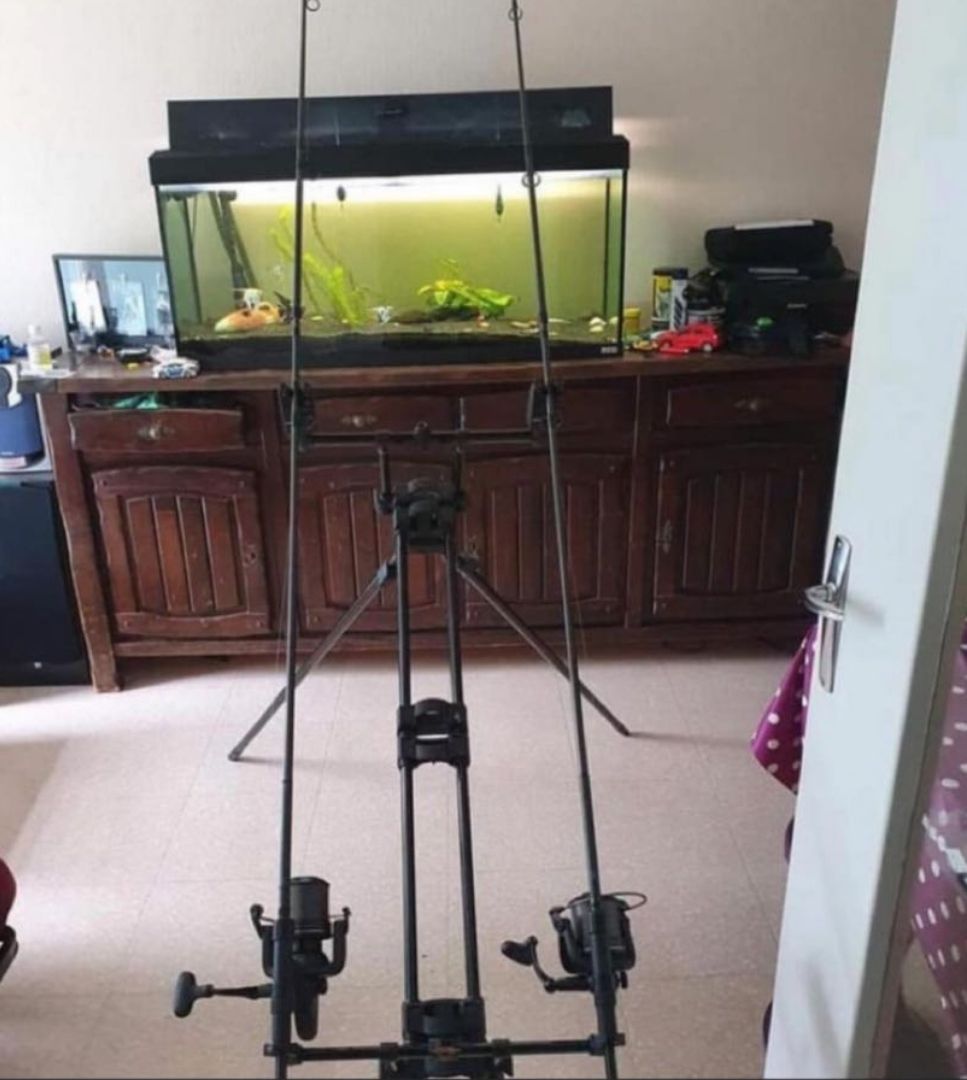 Donc là dans le cas présent, on est clairement sur une pathologie grave, il y a des limites, il faut savoir raisons garder les gars, en plus vous pêcher avec du matos à carpe!
So here in this case, we are clearly on a serious pathology, there are limits, you have to know reasons to keep the guys, in addition to fishing with carp tackle!
Autres cas litigieux: Other contentious cases: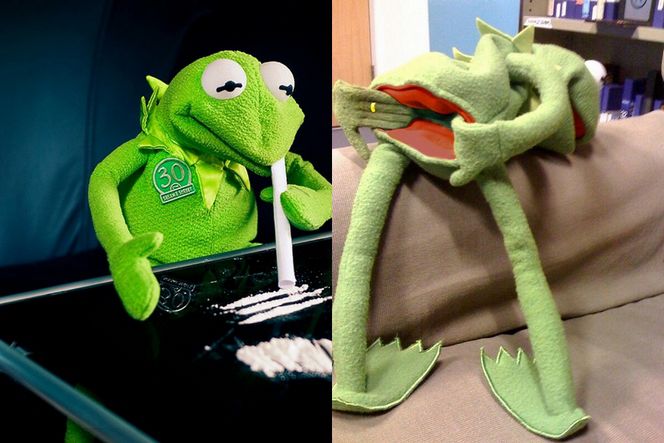 Là c'est pareil, ATTENTION. There it is the same, BE CAREFUL.
je sais très bien que tout le monde prend son plaisir où il le veut, mais quand même, il y a des limites puis en plus si ça se trouve il y a des enfants qui vous regardent.
I know very well that everyone takes their pleasure wherever they want, but still, there are limits then in addition if it is there there are children watching you.
Voilà, maintenant que l'on est passé par un des extrêmes on va pouvoir entrer dans le vif du sujet.
Now, now that we have gone through one of the extremes, we will be able to get to the heart of the matter.
Les jeux vidéo de pêche ou les jeux en ligne peuvent être une alternative, moi perso j'adhère pas. C'est un peu comme les sites de rencontre, je ne sais pas, j'ai du mal.
Fishing video games or online games can be an alternative, I personally don't agree. It's a bit like dating sites, I don't know, I'm having a hard time.
Je préfère le contact humain, même si ce n'est que celui de ma main droite.
I prefer human contact, even if it is only that of my right hand.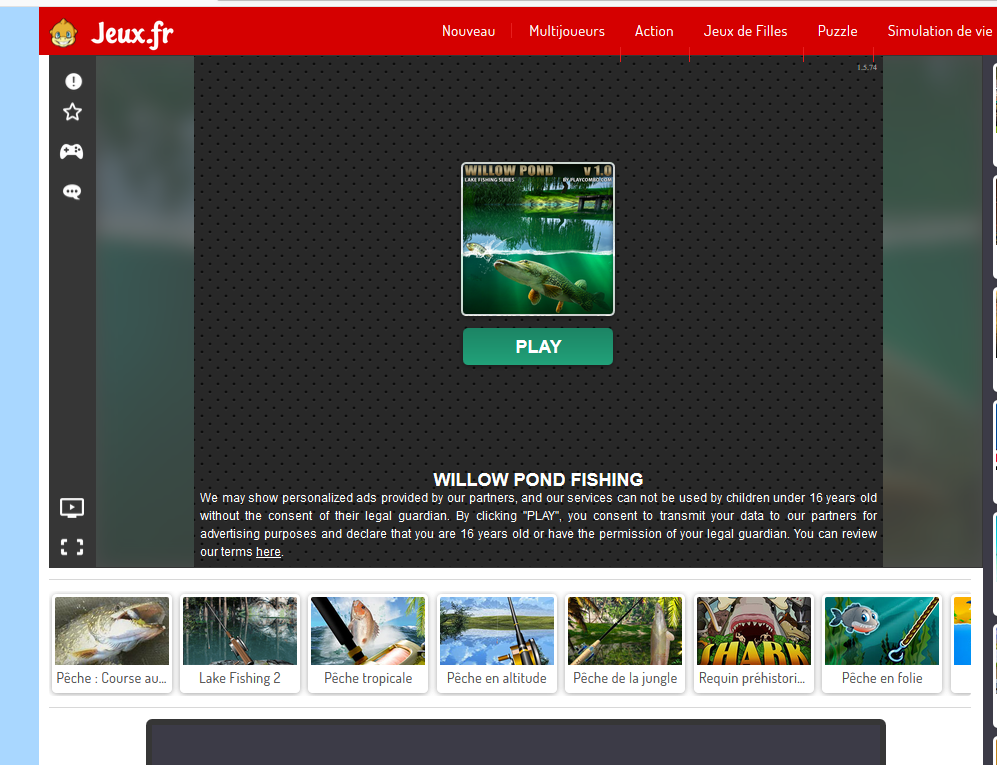 Si vous cherchez un peu vous aurez l'embarras du choix, après en ligne faut aimer la pub.
If you are looking for a bit you will be spoiled for choice, after online you have to like the ad.
Autre alternative, les loisirs créatifs, ben oui pourquoi ne pas vous recréer un spot de rêve à la maison, et surtout de le pêcher avec du matos de rêve.
Another alternative, creative hobbies, well yes why not recreate a dream spot at home, and especially to fish it with dream gear.

C'est un peu comme le craft, au final vous êtes fier de ce qui est sorti de vos petites mimines, même si cela ne vous servira pas plus que ça.
It's a bit like craft, in the end you are proud of what came out of your little faces, even if it will not serve you more than that.
Puis si je me confère à la description du jeu sur le net, cela va vous permettre de:
Then if I follow the description of the game on the net, this will allow you to:
Stimuler votre motricité Boost your motor skills
Coordonné votre vue, vos mains et votre esprit Coordinate your sight, your hands and your mind
De vous questionner sur la notion de déplacement To question you about the notion of displacement
De vous familiariser avec les couleurs et les chiffres Familiarize yourself with colors and numbers
Franchement la base de la pêche, vous, vous attendiez à quoi?
Frankly the basis of fishing, what did you expect?
Il y a aussi les chaines Youtube.
There are also YouTube channels.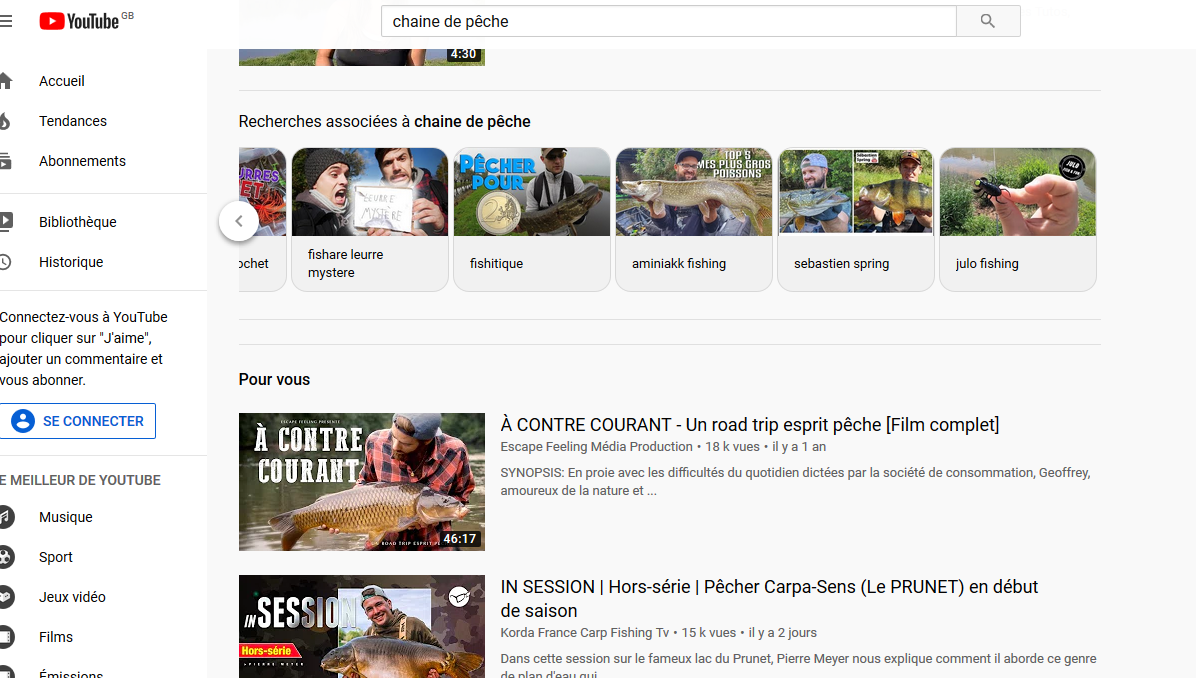 La je ne vais pas pouvoir beaucoup éclairer votre lanterne, étant donné que je n'en suit aucune. Pour moi quand les influenceurs auront compris que ce n'est pas le pêcheur qu'il faut influencer mais le poisson, promis je 'mabonne cash.
The I will not be able to light your lantern much, since I do not follow any. For me when the influencers will have understood that it is not the fisherman who must be influenced but the fish, I promise I subscribe cash.
Vous pouvez aussi écluser tous les articles de ce blog, y a des trucs pourris, mais y a aussi des trucs bien, si vous savez un peu lire entre les lignes.
You can also lock all the articles in this blog, there are some rotten things, but there are also some good things, if you can read a little between the lines.
Une fois de plus c'est tonton Ludo qui vous amène de quoi survire en ce début de fin du monde, pour le coup je ne comprend même pas que l'on ne m'ait même pas contacté pour un épisode de Walking Dead??
Once again it is Uncle Ludo who brings you what to survive in this beginning of the end of the world, for once I do not even understand that I was not even contacted for an episode of Walking Dead ??
N'oubliez pas, restez chez vous, de toute façon on en a pour jusqu'à début Mai, au mieux. Moi perso, j'ai déjà, pratiquement, fait une croix sur la saison truite et maintenant je prend mon mal en patience.
Remember, stay home, anyway we have it until early May, at best. Me personally, I already, practically, made a cross on the trout season and now I take my pain in patience.
Puis si ça peut vous consoler dit vous que vous aurez été enfermé plus longtemps que Balkany.
Then if that can comfort you, tell yourself that you will have been locked up longer than Balkany.
A++++ Ludo.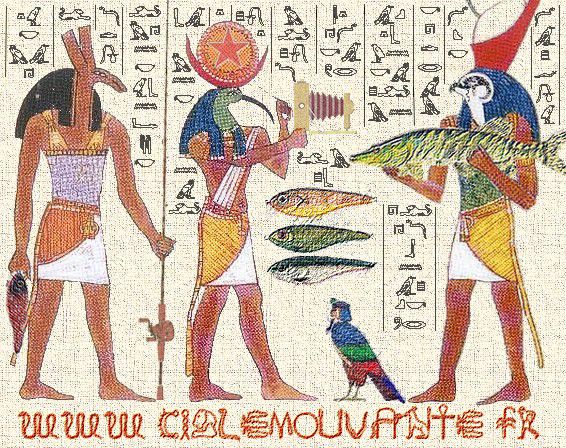 Pour être informé des derniers articles, inscrivez vous :