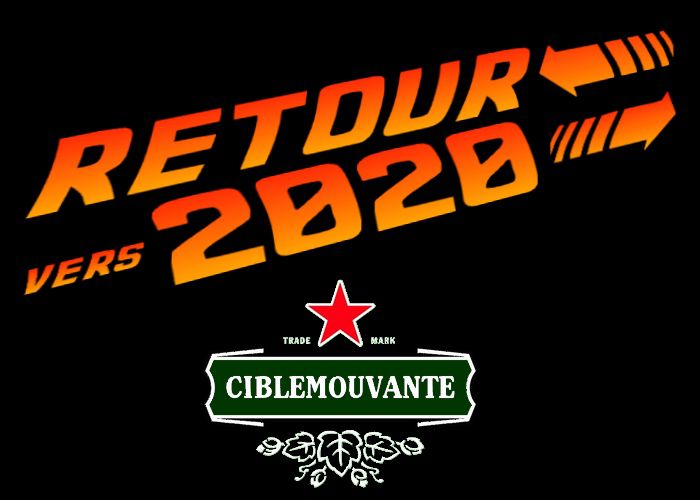 Salut à tous.
Hi all.
J'ai enfin retrouvé un peu de motivation pour revenir sur cette grosse année de daube.
I finally found a little motivation to look back on this big year of crap.
Je ne vais pas non plus m'éterniser, on va juste passer en revue les sessions marquantes, à coup de grands poissons, de toute façon la ligne éditoriale n'a pas changer, go big or go big.
I'm not going to go on forever either, we're just going to review the key sessions, suddenly big fish, anyway the editorial line has not changed, go big or go big.
On attaque cash dans le dur, sortie de confinement, on reprend possession du Rhin et du plan d'eau.
We attack cash in the hard, out of confinement, we regain possession of the Rhine and the water.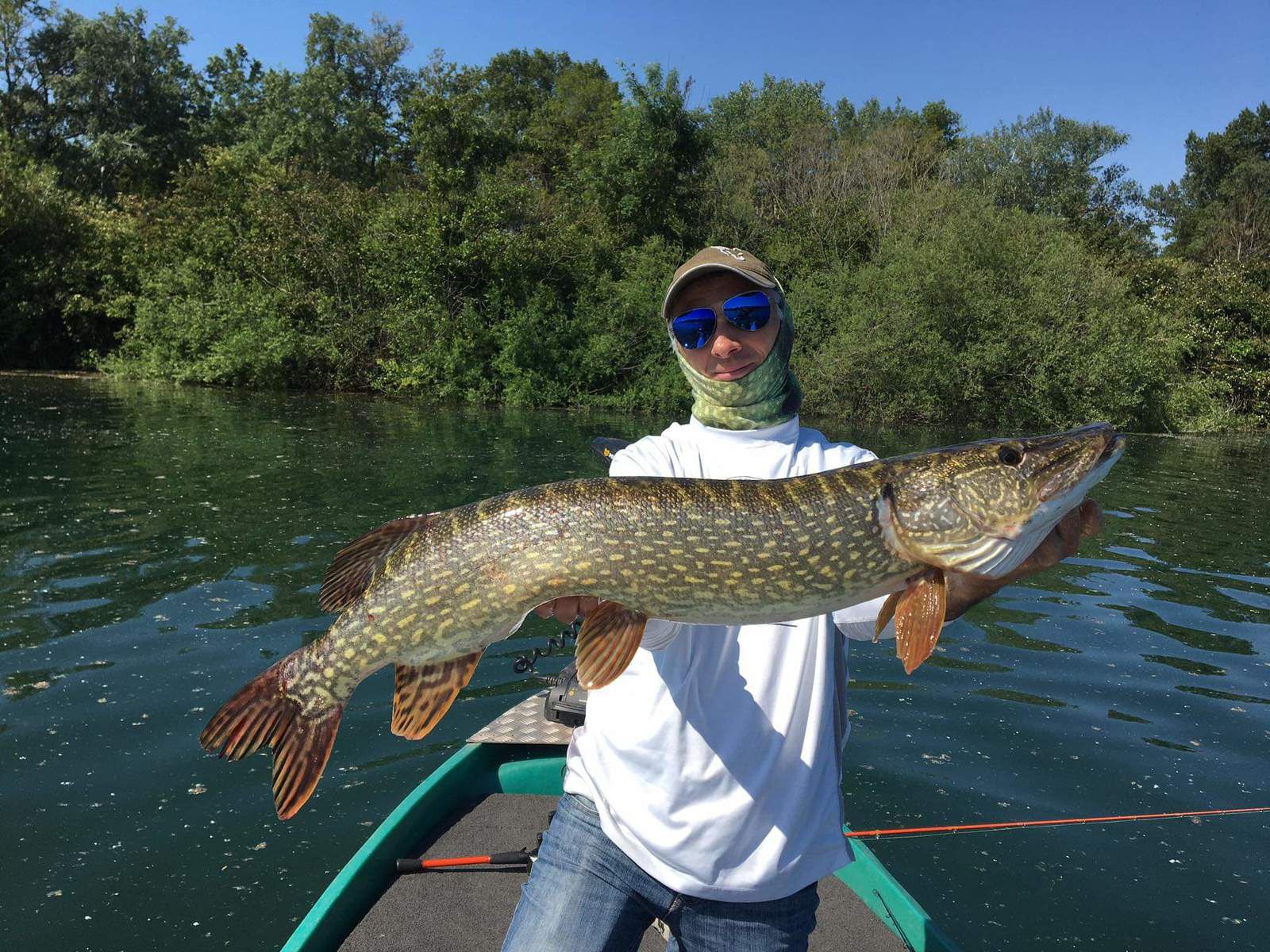 90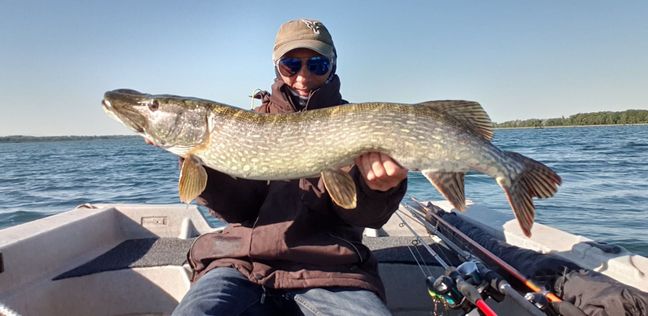 98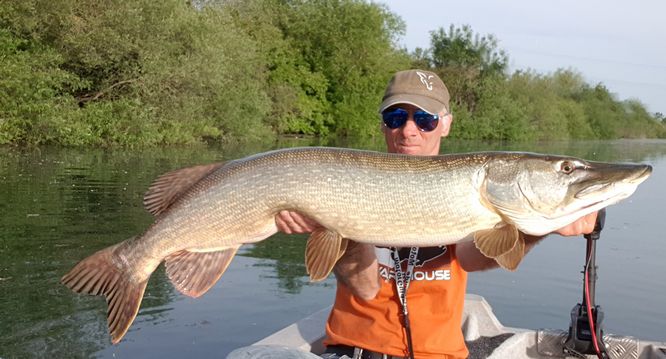 110
Je ne vous cache pas que le premier poisson à ramassé toute la frustration du confinement, le pauvre!
I won't hide from you that the first fish to pick up all the frustration of confinement, poor man!
Autre chose, si vous regardez bien les deux dernière photos, on voit que les poissons regardent l'objectif, genre ils font les stars.
Another thing, if you look closely at the last two photos, we see that the fish are looking at the lens, like they are the stars.
On arrive début Juin avec ce superbe doublé de Nico au Buster. Déchainé qu'il était, puisque je fini carreau sur cette session, même pas
We arrive at the beginning of June with this superb double from Nico at the Buster. Unleashed he was, since I finished diamond on this session, not even the crumbs he will have left me.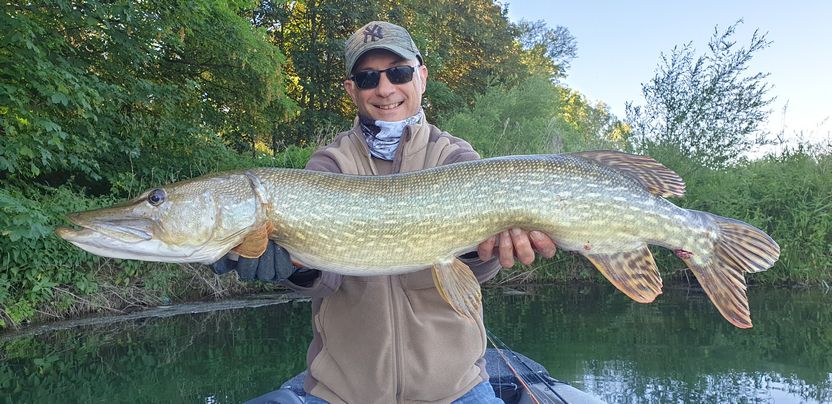 103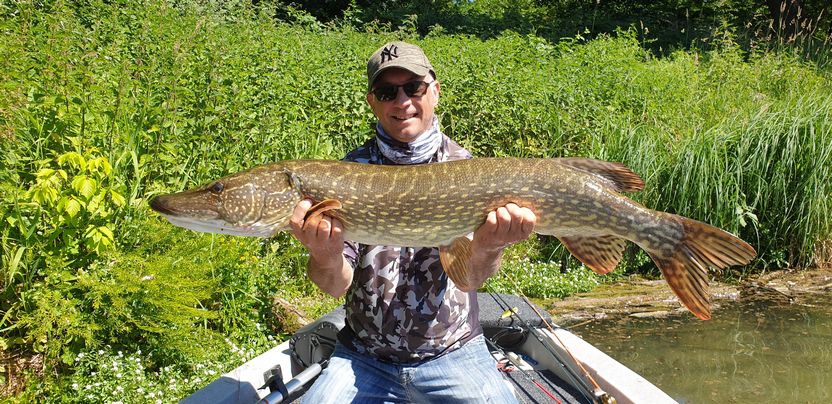 108
Un Buster que je lui ai offert, tient, ça m'apprendra à lui offrir des leurres qui prennent. Du coup cette année, à Noël, il a eu une bouteille de pinard.
A Buster that I gave him, holds, that will teach me to offer him lures which take. So this year, at Christmas, he got a bottle of wine.
En Juillet j'embarque Franck sur le plan d'eau. Ne me demandez pas pourquoi, j'en sais rien moi même, mon côté social probablement.
In July I embark Franck on the water. Don't ask me why, I don't know myself, my social side probably.
Il rentrera enfin un poisson correct, après deux années d'abstinence. qu'est ce qu'on dit: Merci Ludo.
He will finally return a decent fish, after two years of abstinence. what do we say: Thank you Ludo.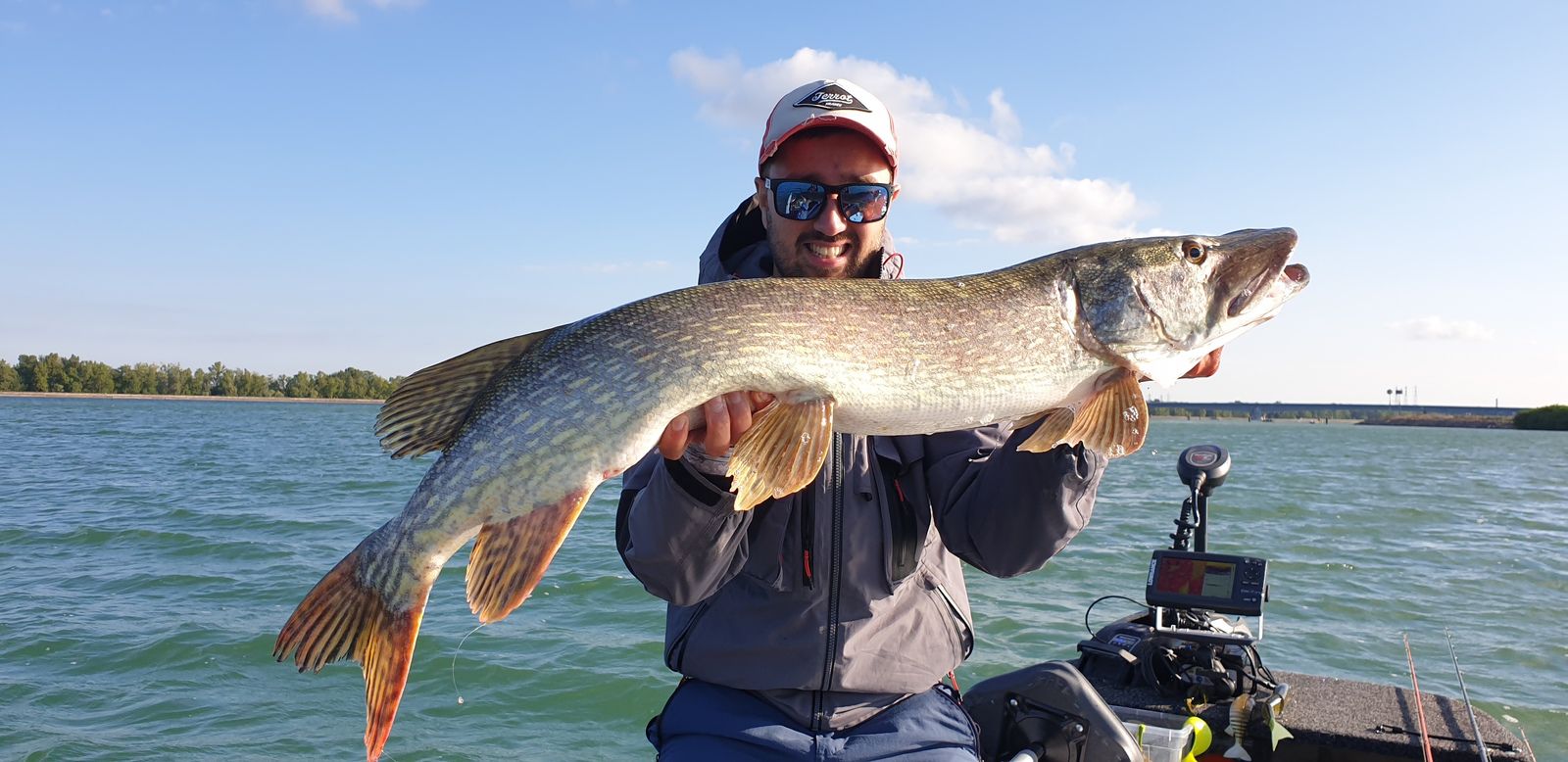 106
Il faudra que je patiente une petite heure avant de ma faire aussi atteler, et par la même occasion montrer qui est le maître à bord.
I will have to wait an hour or so before having my harnessed up too, and at the same time showing who is the master on board.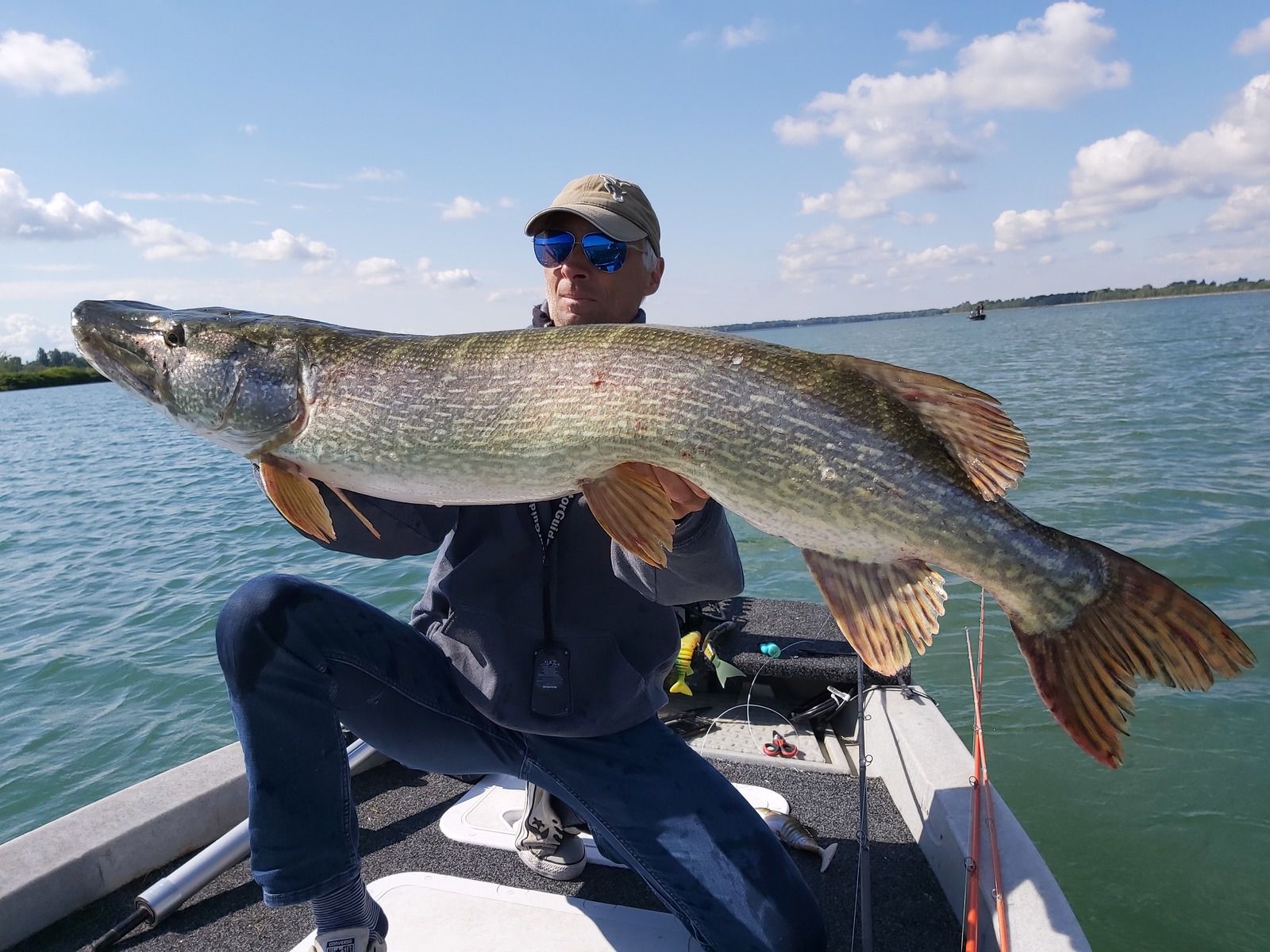 112
En Août on était en plein pré fishing avant le defi Est, pour ce que ça a servit!
In August, we were in the middle of pre-fishing before the East Challenge, for what it was!
Tom nous rentre un joli 111 sur un point gps incontournable, à la Muiras. Y a pas de mystère, quand tu es bien placé, ça rentre cash.
Tom gives us a nice 111 on an essential gps point, at Muiras. There is no mystery, when you are well placed, it comes in cash.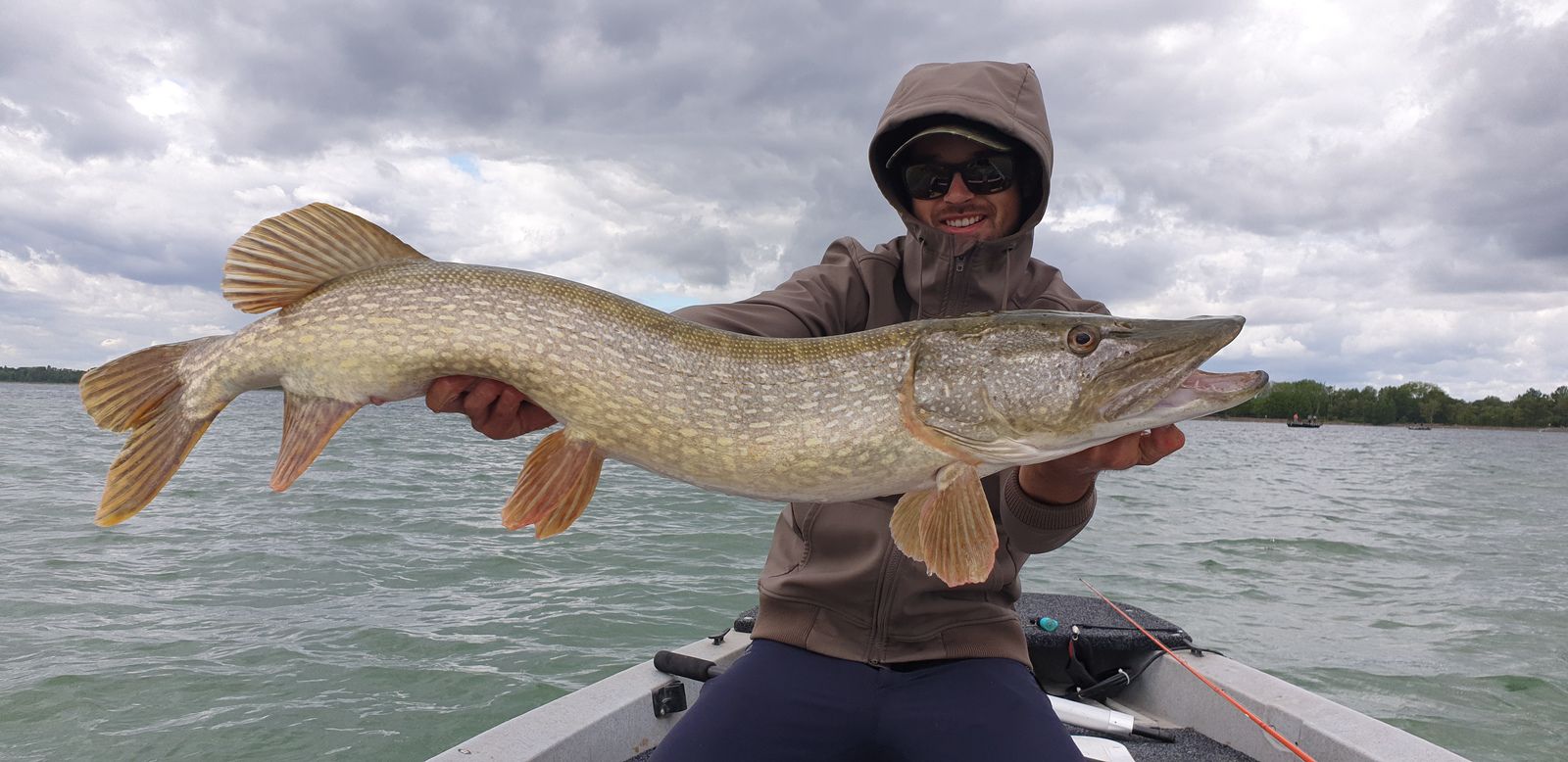 111
Photo qui ne rend absolument pas les mensurations de ce fish, c'est bien dommage.
Photo that absolutely does not reflect the measurements of this fish, it's a shame.
Perso je m'autorise un triplé à 98, 97,96 en une demi heure, mais dans le coup de feu on a pas fait une seule photo. Comme quoi, il y a dix ans tu m'aurais dit ça, ben je ne t'aurais pas cru.
Personally I allow myself a treble to 98.97.96 in half an hour, but in the shot we did not take a single photo. Like what, ten years ago you would have told me that, well I would not have believed you.
En Septembre je rentrerais un joli poisson Rhénan avant d'aller passer le week-end sur le lac du Der, où la pêche était une fois de plus bien compliquée.
In September I would bring in a nice Rhenish fish before going to spend the weekend on the lake of Der, where fishing was once again very complicated.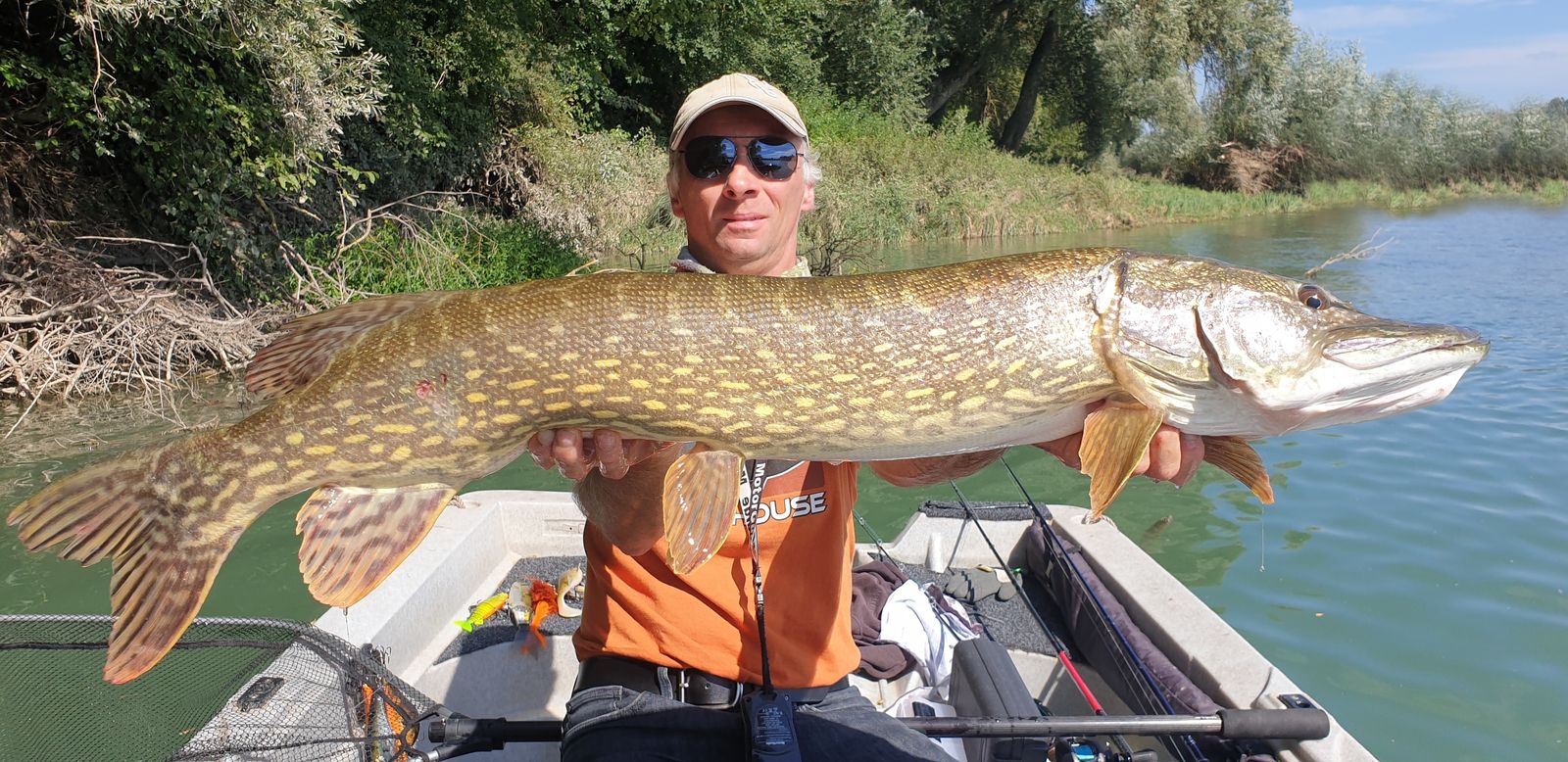 108
Pour Octobre et Novembre, on nous a coupé l'herbe sous le pied, du coup le bon timming post winter on l'a passé à la maison.
For October and November, we were cut the rug from under our feet, so the good post-winter timming was spent at home.
Le retour sur l'eau en Décembre à donner aussi quelques jolis poissons entre 90 et 100, mais une fois de plus j'ai eu la grosse flemme de mettre la logistique en route pour faire une photo.
The return to the water in December also gave some pretty fish between 90 and 100, but once again I was really lazy to put the logistics in motion to take a photo.
Pour ce qui est des voyages, tout à été reporté en 2021, maintenant est ce que l'on va pouvoir partir...
As for travel, everything has been postponed to 2021, now will we be able to leave ...
Voilà , après presque huit mois sans activité, un post qui devrait satisfaire les inconditionnels du blog.
Here is, after almost eight months without activity, a post which should satisfy the fans of the blog.
A++++ Ludo.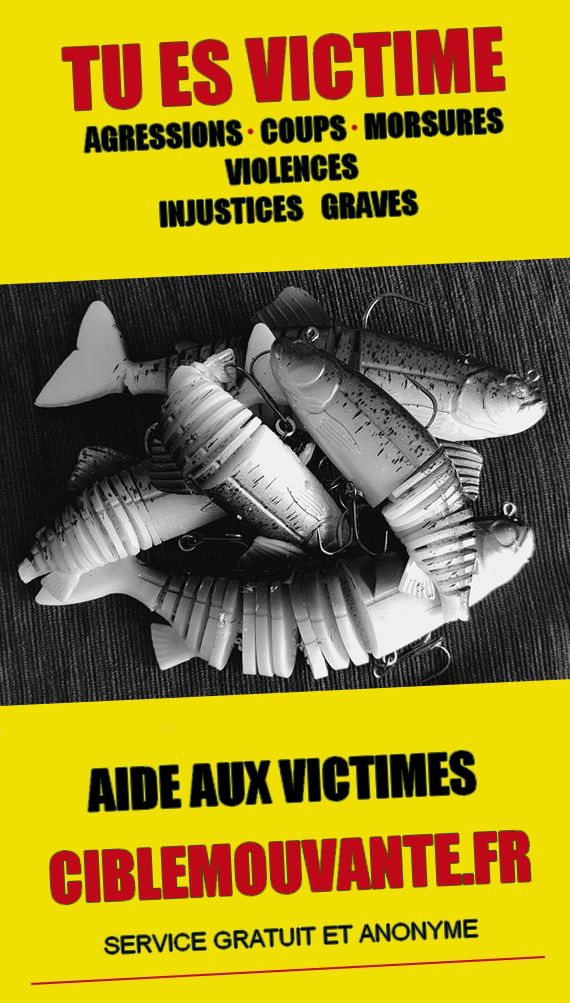 Pour être informé des derniers articles, inscrivez vous :